All it takes is one flyaway stone or pebble on the highway to cause a chip or crack that requires windshield repair. From auto glass repairs of small cracks, to full window or windshield replacement, we have Indianapolis covered. Contact the professionals at Waxwerks today at 317-577-9700 for fast, top-notch service.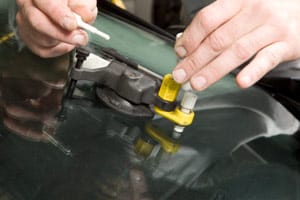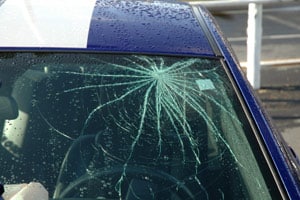 Auto Glass Repair
Fractures in your vehicle's windshield can occur for a variety of reasons, and many can be repaired instead of total auto glass replacement. Today's technology enables qualified technicians to force the air out of the damaged area, and then inject a special resin that is compatible with your vehicle's type of glass. The windshield repair process often takes less than 30 minutes to complete, and can be done in an auto detailing shop in conjunction with dent removal or scratch repair.
It's very important to address problems as soon as possible. Both hot and cold temperatures can impact the condition of your vehicle's glass, encouraging small chips and cracks to increase in length. Before those star shaped chips start branching out like a spider web, further weakening the glass, it's time to call Waxwerks at 317-577-9700 for a vehicle glass repair assessment. Windshield repair is much cheaper than replacement, and if you wait too long, the damage may increase to a point where windshield replacement is the only option.
Auto Glass Replacement
When vehicle glass replacement is necessary, we can usually complete the process during the same day for most vehicles. We use OEM (Original Equipment Manufacturer) quality glass, and our competent crew uses only the best quality adhesives to ensure a safe, lasting fit. Several of our team members have over 20 years of experience in auto windshield replacement and vehicle glass repair–bringing experience and knowledge together. It's what sets Waxwerks apart from the rest.
In addition to auto glass and windshield replacement, we also perform services such as window tinting, car detailing, car scratch repair, car remote starters, car audio installation, car alarm installation, car upholstery repair, car and truck accessories, dent removal, and more. At Waxwerks, our professional auto detailing services result in strong customer satisfaction. Contact us in Indianapolis today at 317-577-9700 for more information or to make a service appointment.