Waxwerks & Audio+ offers the best remote car starters on the market today, featuring top brands like Viper and Avital. Our remote car starter installation team is one of the most experienced in the Indianapolis area. Experience the convenience and safety that remote starters can offer – begin today by calling Waxwerks & Audio+ at (317) 577-9700.
Remote Starter Installation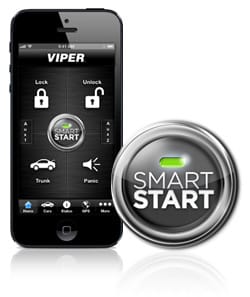 Viper SmartStart Remote Start System with Keyless Entry allows you to start and lock/unlock your car with just a touch of a button via the SmartStart app on your iPhone, iPod, Blackberry, or Android device. This system also gives you the option to control multiple vehicles and assign more than one user to control a vehicle. Features include:
Lock / Unlock (Arm / Disarm)
Remote Car Starter
Trunk Release
Panic or Car Finder
Free 24/7/365 Roadside Assistance with Service Plans
Text Alerts when Alarm Triggers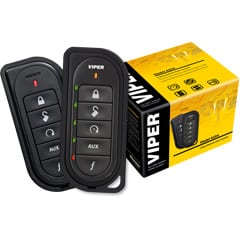 Viper's Responder LE is a sleek and sophisticated 2-way remote starter. It allows you start the engine from the comfort on your home or office, and responds with confimation LED lights for all commands. New features include:
2,000 ft. FCC Legal 2-Way Range
Long Batttery Life (3 – 6 Months)
TempCheck using GhostLights
Soft Touch Surfaces for Added Comfort
Manual Transmission Remote Start Enabled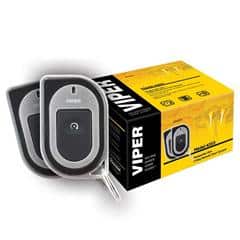 Viper 4203 Responder One: This is Viper's smallest 2-way starter, and features LED and audible confirmation as well as SmartStart compatibility. It has a range of up to 2,000 feet, LED confirmation, and includes two ultra-miniature 1-button 2-Way SuperCode remotes. The Responder One is also the winner of the 2009 CES Innovations Award. Features include:
Two 2-Way Remotes
Up to 2000 ft Range
Parking Light Flash
Unlock While Running
Extreme Capacity Relays (XCR) Onboard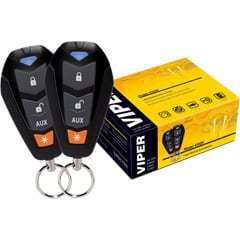 Viper 4105 4-Button Remote Start System: Start your engine from up to 1,500 feet away with this entry level Viper remote start system. This system comes with two 4-button remotes and several features, such as keyless entry and SmartStart compatibility. Features include:
1,500 ft. Range
Keyless Entry
SmartStart Compatibility
Manual Transmission Remote Start Enabled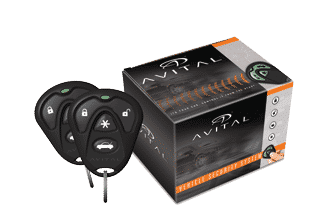 Vital 4103 Remote Start with Keyless Entry: Get the convenience of remote start with this compact yet versatile Avital remote. Perfect for use with OEM keyless remotes integrated into the factory key. This is a long range remote start in a tiny package! . Features include:
Two 1-Way Remotes
Up to 1000 ft Range
Keyless Entry
Trunk Release
Horn Honk / Panic (optional)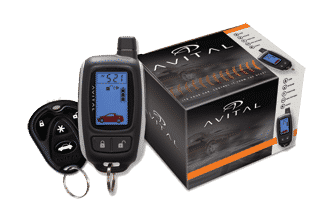 Avital 5303 2-Way Remote Start with Security: This security and remote start system starts your car with the push of a button from up to 1,500 feet away – and confirms it has started on the large LCD screen of the 2-way remote. System comes with one 2-way and one 4-button 1-way remote. Features include:
1,500 ft. Range
Keyless Entry
Large LCD Screen
2-Way Remote Confirmation for Arming / Disarming
2-Way Remote Alert when Siren Sounds
Remote Car Starter
Waxwerks & Audio+ provides top of the line remote car starter installation in Indianapolis. Installing a remote car starter in Indianapolis is one of the best ways to avoid getting stuck waiting for your car to cool down in the warm summer heat, or in an ice box automobile during the winter months. With one of the most experienced remote starter installation team in the area, you can depend on Waxwerks & Audio+ to install your top brand car remote starter quickly and efficiently. Experience the convenience of entering an already-cool car this summer and contact us now!
Viper SmartStart App
Designed to eliminate the need for the key ring, the Viper SmartStart app from Directed Electronics has become a popular choice in vehicle security. Lock, unlock or remote start your vehicle simply by pushing a button on your iPhone, iPad, iPad Touch, Blackberry or Droid – it's that easy. SmartStart also enables you to open the trunk, operate the panic and car finder features and control multiple vehicles. You can even assign more than one user to control a vehicle. Find out more about car electronics today by calling our experts in Indianapolis at (317) 577-9700.
Waxwerks & Audio+ is located on the north side of Indianapolis and has served the surrounding areas for over 20 years. We are just a short drive from the Indiana communities of Carmel, Fishers, Geist, Noblesville, Westfield and Zionsville as well. Those that are farther away often say that our exceptional craft and customer service make us worth the drive. Our professional team provides exceptional attention to detail and superb customer service, making us one of Indy's best auto shops. We invite you to find out for yourself, and become one of our satisfied customers by calling us today at (317) 577-9700.
In addition to car starter installations, you can count on Waxwerks & Audio+ for quality service in window tinting, stereo installations, paintless dent removal, scratch removal, windshield repair and replacement, auto detailing, security systems, custom upholstery, truck and accessories and more. Call Waxwerks & Audio+ today at (317) 577-9700 for more information or to make a service appointment.