The detailing experts at Waxwerks & Audio+ in Indianapolis get it: You don't want to drive a plain vanilla, straight-off-the-factory-floor version of your dream car. You want it to be just right, from the paint color and window tint to the onboard entertainment and security system. Contact us today at (317) 577-9700 for a free consultation.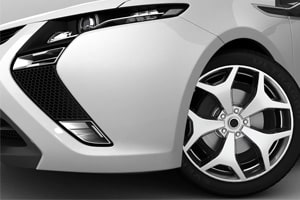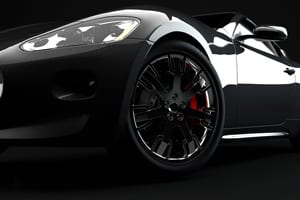 So don't overlook the one place where the rubber literally hits the road — personalize your car, truck, or SUV with custom wheels and tires from Waxwerks & Audio+ to distinguish yourself from the crowd.
Why Buy Aftermarket Rims and Tires?
Automakers cater to the masses, producing vehicles that will suit most needs most of the time. But like you, we know that not all rims and tires are created equally. More motorists are swapping out standard steel for aluminum alloy, for example, and opting for larger wheels that provide superior handling. Then there are the aesthetics such as style and finish: Plug some details into the configurator below to see how something as seemingly simple as custom rims can transform the look of your ride.

Let the Waxwerks & Audio+ team guide you through the big buying decisions and then expertly install your new wheels and tires. Typically sold as a package, our rims and tires come from The Wheel Group, an established manufacturer and distributor as committed to quality as we are.
So Much More Than Wheels & Tires
For decades, Waxwerks & Audio+ has provided a full menu of auto customization services to customers from the Indianapolis area and beyond. Our offerings also include the following:
Whether you wish you'd opted for the backup camera or you want custom wheels and tires to add a wow factor to your ride, Waxwerks & Audio+ has the expertise and experience to satisfy all of your automotive aftermarket needs. Contact us today at (317) 577-9700, or stop by our Indianapolis garage to discuss how we can help customize your vehicle.